Tiny Town is Lancaster's most unique indoor playplace for children! An interactive, play-based center; kids can explore 11 luxury playhouses with all the accessories.
We strive to provide a rich environment that stimulates children's curiosity and creativity through play. Not only for kids, our town is built with the caregivers in mind — with a coffee bar and cafe seating, moms and dads can relax all while their children are playing within view!
We throw the best parties!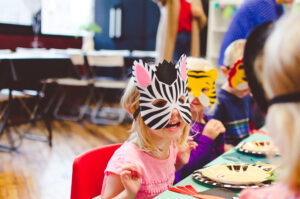 Tiny Town is a wonderful place to host a child's birthday party or other special event! Let us take care of the stress and mess. Booking a party with us is a breeze!